2020-21 Outstanding Educator of the Year
Christine Klistoff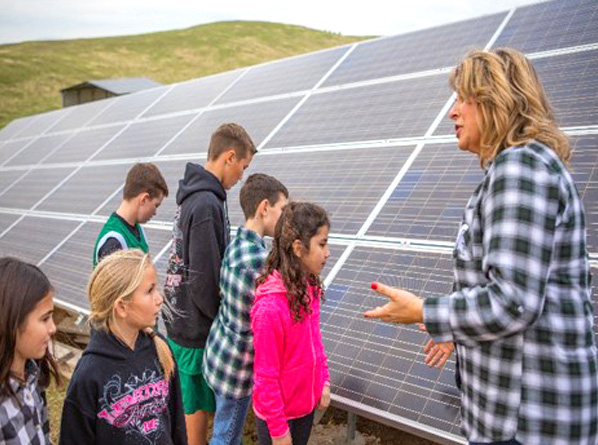 Christine Klistoff was selected as Agriculture in the Classroom's 2020-21 Outstanding Educator of the Year for her Garden Bed Lab program at Fairmont Elementary School in Fresno County. Christine's enthusiasm and dedication to agriculture and education is inspirational. We are proud to recognize her for her achievements and dedication to her student.
Christine's Biography
Agriculture is in my roots! I grew up on a ranch raising cattle and began working at a very young age. We also grew grapes for raisins, and I cut, raked, and baled hay. I worked on our ranch all through college. I pursued a career in teaching and loved it, but my heart was always on the farm. I taught third grade for more than 20 years. I loved everything about third grade and made sure to add plenty of agriculture and sports to my students' days. The biggest surprise in my teaching career was the building of lifelong relationships with almost all my students. I have attended at least 40 weddings of former students and was even a bridesmaid in one of their weddings. These students have had a lasting impact on my life and my teaching tenure has come full circle.
In my first year of teaching, I wrote an article for an agricultural magazine that my dream was to teach the younger students about agriculture. That thought was pretty much left behind until many years later. My dream came true when my principal and I went to our school district to pitch the idea of making our school a K-8 agricultural-based school. The school district agreed and supported the concept! In the 2016/2017 school year, I took on the role of an Agricultural Science teacher. All K-8 students at Fairmont Elementary attend agricultural science classes weekly and they love it! The program integrates science, technology, and life skills aspects of state-mandated education standards. Teaching these elements through the lens of applied agriculture lessons has created a uniquely integrated curriculum.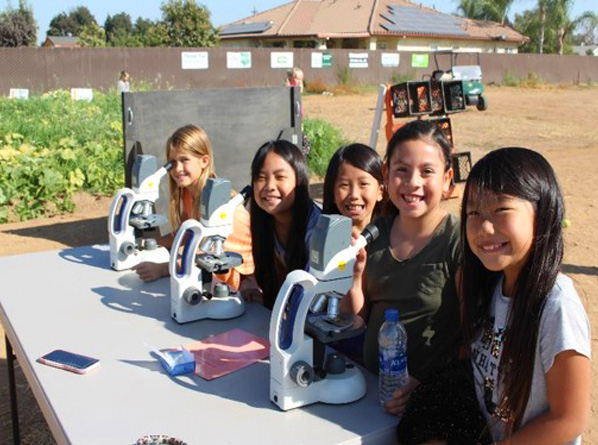 It is critically important to us that our program standards are rooted in best practices and generational knowledge from established state and valley education institutions, the agriculture industry, and business partners. This has helped lead to a partnership with California State University, Fresno (CSUF). The professors work with our junior high students in the Wet Lab to give them broad education in our valley's water sources and ever-changing irrigation systems. CSUF has purchased our school a FarmBot for a program called Smart Farm University that is being implemented at our school site. We have partnered with another agriculture department at CSUF to develop agriculture and technology curriculum that will be used in school gardens throughout the state as they expand their program. Our main goal at Fairmont Elementary is to give our students a head start with access and pathways for future careers in agriculture along with a comprehensive understanding of the amazing industry that surrounds us. Our school district has purchased a two-acre parcel next to our school so we can take what we've been doing at our school and make it bigger and better. There will be farm animals, planter boxes, row crops, a vineyard, an orchard, greenhouses, a farm fresh store, a plant science shop, and a STEM Lab for my students to have hands-on, real world experiences. It is a dream come true for me! Please check out our website and video at growthelegacy.org.
Awards and Honors Related to Teaching
Sanger Unified Teacher of the Year 2000
Fresno County Office of Education Teacher of the Year
San Joaquin Valley Physical Education Teacher of the Year
Walt Disney's National Teacher of the Year Nominee
2020 Literacy for Life Grant Winner
Learn more about Christine