About Us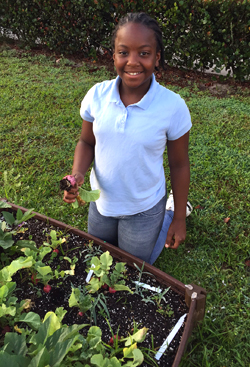 The California Foundation for Agriculture in the Classroom is a nonprofit organization dedicated to educating youth throughout California about the importance of agriculture in their daily lives. We do this through:
Developing materials that are accurate, teacher-tested and scientifically sound to enhance the educational experience of K-12 students.
Providing programs, inspiration and training opportunities for educators.
Partnering with like-minded organizations to create awareness about the significance of agriculture in our everyday lives.
Recognizing teachers and students for their achievements in agricultural literacy.
Supporting the pursuit of agricultural careers and continuing education.
Our mission is to increase awareness and understanding of agriculture among California's educators and students. Our vision is an appreciation of agriculture by all.