University Student Teacher Program
University Student Teacher Program (USTP) workshops, offered through college credentialing programs, introduce student teachers to agricultural literacy and its many possibilities in today's classroom. Workshops supply examples of:
Lesson plans with an agricultural theme for subjects already being taught at elementary and secondary levels.
Classroom applications of ag awareness projects and activities
Teacher-developed, field-tested materials correlated with California Curriculum Frameworks
Workshops are led by experienced classroom educators.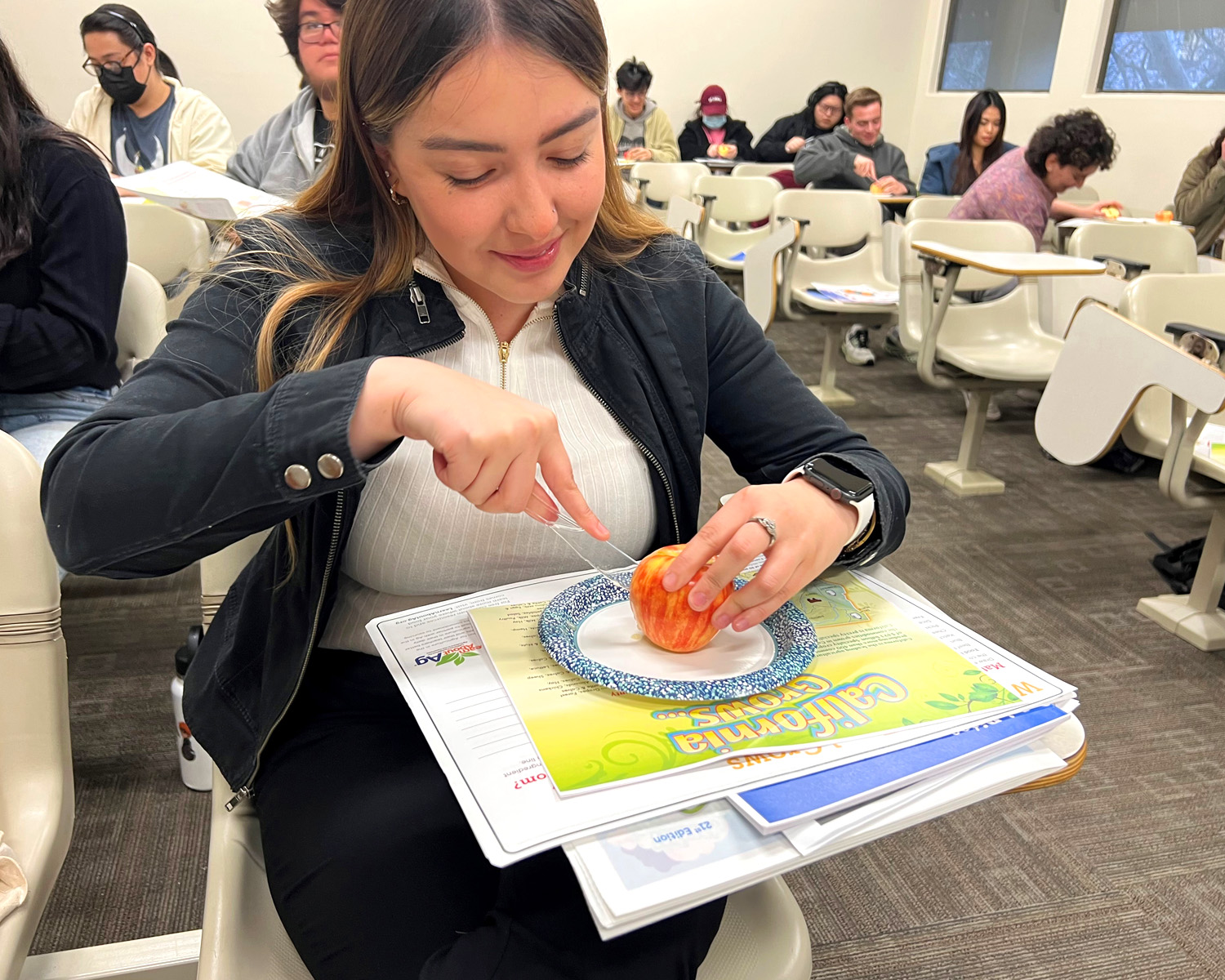 Who Participates?
Student teachers enrolled in a California college credentialing program participate when their instructor schedules a workshop during regular class hours.
When and Where?
You tell us! Presenters can meet with groups of student teachers on any California campus. Presentations can be tailored to fit specific curriculum emphasis and can last from 45 minutes to 3 hours or more.
Cost?
There is no charge—workshops are provided as a courtesy of the California Foundation for Agriculture in the Classroom.
For More Information...
Contact info@LearnAboutAg.org or call 800-700-AITC (2482).
Connect Us with your School or Alma Mater
If you have a personal contact, please help us make a connection with another California student teacher program. Contact info@LearnAboutAg.org or call 800-700-AITC (2482).